It was a complete sunny day with blue skies and the absolute perfect temperature! You couldn't have asked for a more perfect day! Especially since we had all kind of tornado warnings and thunderstorms just two days prior! I arrived at the bride and grooms home and the girls were JAMMING out! Music going, hair and makeup in progress, and just smiles and laughter all around! Everyone was simply having a good ol time and celebrating the special occasion! When I walked in I immediately felt part of the family!!
Torry and Derrick hosted their family friends at The Gatehouse in Baton Rouge! The Gatehouse is one of the most perfect venues I have had the pleasure of photographing! With the most romantic gazebo and so many photogenic locations on the grounds, every corner of The Gatehouse was stunning. Adding the PERFECT couple that is Derrick and Torry just made my heart sore!!
These two absolutely did not hold back with their portraits and neither did their bridal party! Haha I told them to all throw their hands up and celebrate as the bride and groom shared a kiss but I think in the moment I actually said "Bridesmaids, y'all throw your 'bouquets' up" and they literally threw their bouquets in air hahaha! Scroll below to see the outcome! It was seriously the BEST and I am so glad they did!!
As the end of the night drew near, Torry and Derrick and all of their closest family and friends celebrated, danced, laughed, and simply made the most of this special night! Iris and Richard (the brides mom and step-dad) may have stole the show for a little while as they absolutely took over the dance floor! Haha! It was the best ever! You HAVE to scroll to see!
Torry and Derrick ended their night with a walk through bubbles and their family and friends wishing them well! They hopped in their car and off they went! I couldn't be happier for them and wish these two all the best!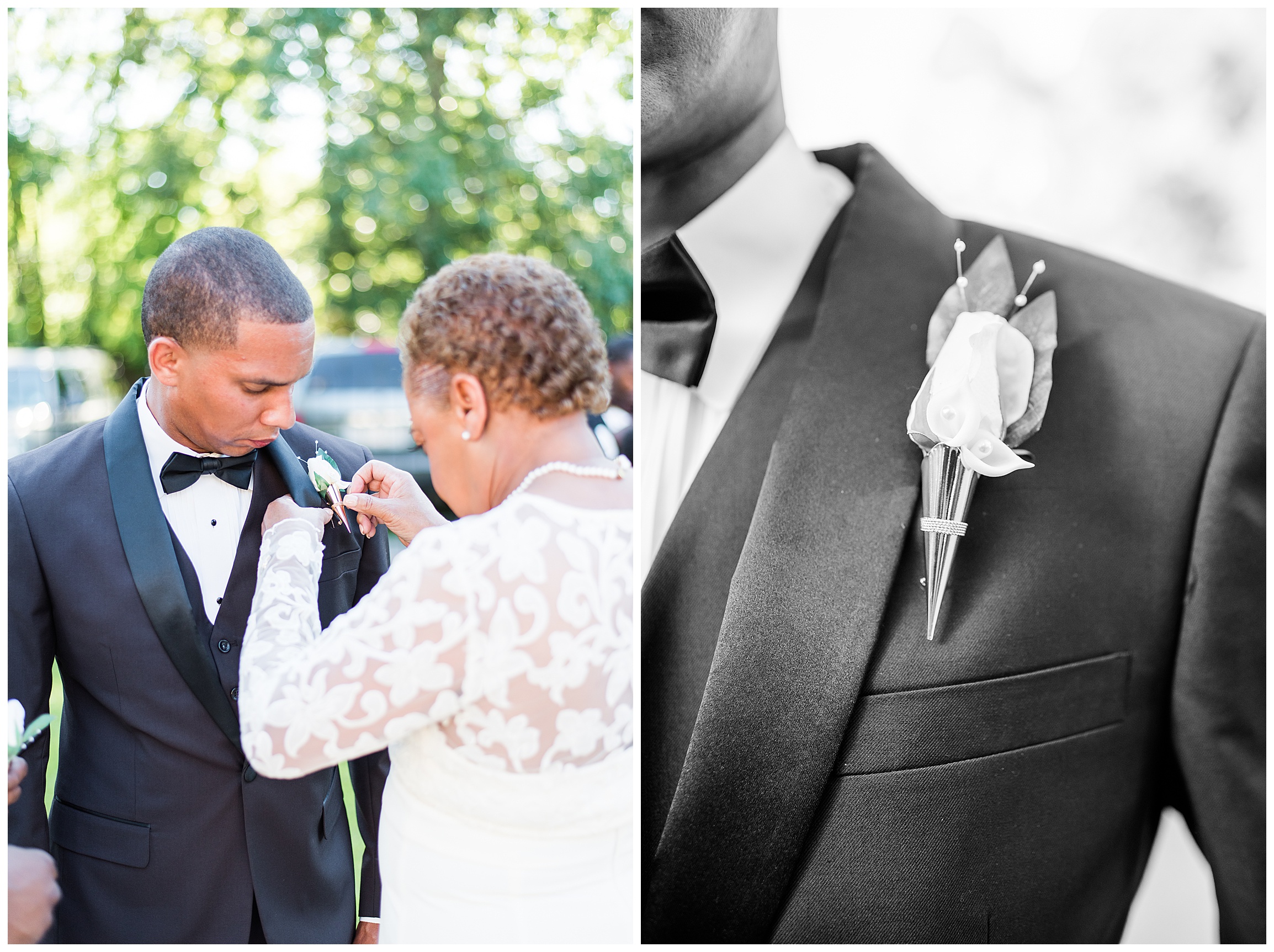 xo Krystal